Nowadays, every organization niche realises the promise of blockchain as a decentralised database and regardless of living up to its promise in securing monetary transactions and avoiding data breaches, blockchain is now being integrated into all other kinds of applications. As most of the mobile transactions are getting momentum for many businesses, blockchain-based mobile apps are rapidly getting popular.
So, as a developer, you have no choice but to come to terms with blockchain. Are you also clueless about how to incorporate blockchain into your next mobile app? Do you want to know about all the prime steps and tricks of using blockchain for your next app? Following is the list of how we are going to discuss that you can utilize blockchain for developing mobile apps.
Know The Apps Blockchain Is appropriate For

Despite the broad-ranging benefits, blockchain may not be suitable for every kind of mobile app. For an app that is only for publishing contents without any active transaction interface, blockchain may not be required at all whereas on the other hand, any app sporting transaction interface and payment gateways, or any app filled with mission-critical database, requires the active support of secure and decentralised database technology such as blockchain.
In a couple of ways, blockchain can be incorporated to enhance the value proposition of a mobile app. It varies from so-called monetary and security apps to mobile apps for producing collaboration to apps for the supply chain management.
Key Technology Considerations
It is vital to incorporate the blockchain into mobile apps and also needs an in-depth understanding of the technology and the variety of constituents like the network, blockchain platforms, programming languages, numerous processes like back-end, front-end, and quality assurance for various mobile platforms, etc.
Steps To Implement Blockchain
Before opting for mobile app development, It is pivotal that the objective of implementing blockchain for your app and respective benefits needs to be clear.
Choose the suitable consensus-based method
As of now, you must have known that mutual consensus automation makes sure that the unconditional accessibility and security of blockchain. Presently, you require to select a particular consensus approach that suits your app character best.
Design Architecture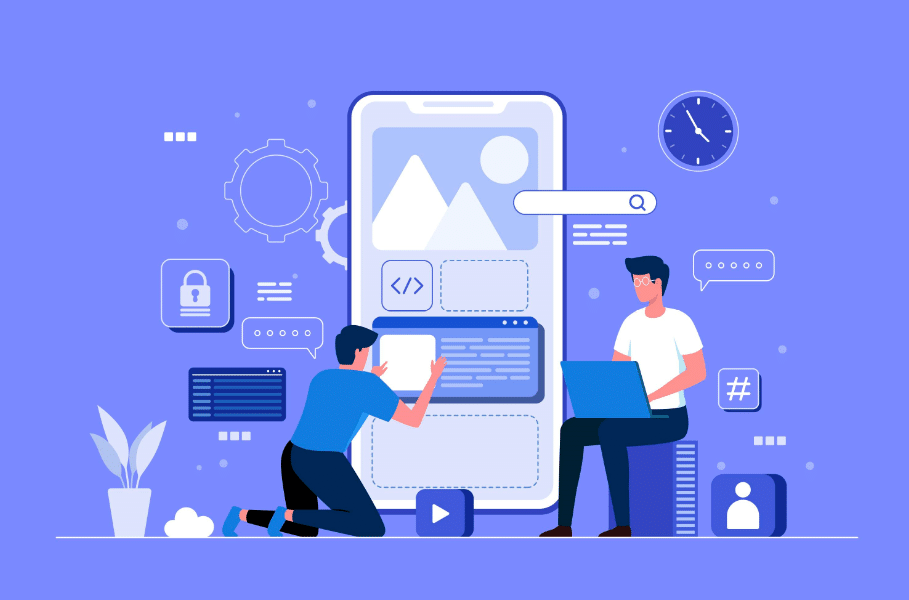 Now you need to select a configuration for the design architecture and you can also host blockchain with the cloud-based, hybrid, or in-house model. Now you have a wide range of options for configuration relating to the processor, operating system, disk size, and memory. The design architecture should be according to the mobile OS platform you are developing the app for.
UI & Admin panel Design
Finally, you need to structure the app UI and admin panel of the blockchain app. This is accomplished by using a front-end programming language, an external database, and designated app servers.
Conclusion
Eventually, it is always essential to see your blockchain application getting better with the valuable feedback from analytics concerning performance glitches, storage, and memory shortcomings, latency concerns, and frequent crashes.