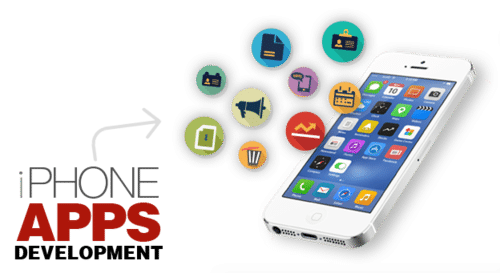 Today businesses are turning digital, and in this age of digitization, what you need is a platform that embraces your business conveniently. At DataSlexIndia, we bring you the best mobile app development services that conveniently fulfills all your customer requirements. We use the latest technologies on the robust frameworks to develop your custom mobile application.
AI, IoT, and ML are few names, which we use strategically to make your interface attractive, highly functional, and automatic. We are a renowned mobile app development company and have a skilled team of experienced and qualified developers. Our app developers strive to create apps with the use of graphics that embrace visual appeal to keep your customers engaged. Not just for an established business, but we create custom apps for new start-ups and SMEs that offer a kick start to your business.
End-To-End Mobile Application Development Services For Consumer-Facing and Corporate Environments
As the leading mobile app development company, DataSlexIndia operates with a dynamic approach. Our custom apps are developed with a possibility to be modified in the future. Our app developers have exceptional talent in creating iOS and Android apps along with hybrid applications. We offer completely custom app development solutions that provide your business with a personalized experience.
DataSlexIndia – Android Mobile App Development Company
We are a substantial Android mobile app development company, who incorporates at par quality as well as standards on all the aspects. We make sure, the app is fully intuitive and has an engaging interface. Our services are foolproof, which is why you can stay relaxed with us.
iOS Mobile App Development Services
iPhone and iPads have been taking great space in the richer section of consumers. If your target audience belongs to that section of the market, then you have to probably get our iOS mobile app development services. We create a competitive iOS app that works perfectly well with your industry requirements. Our iOS apps are certainly classic and get you a greater conversion rate for your business.
Hybrid App Development Services
Hybrid apps are highly feasible for people who have mixed audiences. These applications are for businesses, who want the features of native as well as web applications. We have extremely creative professionals, who use unique as well as engaging ideas that entertain your audience and keep them engaged.
The Features of our Mobile App Development Services
Our mobile apps have featured benefits of technology, that encourages users to use them. Depending on your app requirements, we incorporate technologies like cloud computing, IoT, and big data. As the technical trends keep on changing, our mobile app development services are tailor-made to suit all needs. At DataSlexIndia, we have a professional mobile app development team, who incorporates a list of extensive features that makes your business app future-ready.
Push Notifications feature
Location Identifying feature
In-built GPS technology
Integration of Social Media
Chat Options
Offline Functions
Chatbots
Mobile Analytics (if you need them)
Augmented Reality
Virtual Reality
IoT features (if required)
Why should you Outsource Mobile App Development Services from us?
At DataSlexIndia, we aim to improve your business approach with a digitized infrastructure. Our apps are made to create the value of your business in the market at an impeccable speed.
As the leading mobile app development company, our services are transparent, standardized, and most importantly quick. Take a look at what you can achieve with our mobile app development services.
Value for Your Business: At DataSlexIndia, we make sure that you create the best value for your business through our custom mobile app development services. Our agenda is to express your business beautifully through our app and make your stakeholders aware of the prospects and capabilities of your business.
Instant Results: In the age of competition, our accurate mobile app development services help you stand out in the crowd and stay ahead of your competition. Our custom app development team combines your ideas with the most functional platform, that makes up a winning solution. We follow an agile process that makes your business smarter.
Fully Transparent: As our process is fully transparent, you have complete control over its working. We keep you posted with all the progress and ensure to have your feedback on the development of the app. We rightly take your feedback and implement the improvements as per your suggestions.
The Process We Follow In Our Mobile App Development Services
At DataSlexIndia, we have streamlined our mobile app development service under stages as mentioned below:
Consultation of Mobile App: We offer skilled mobile consulting solutions, that help you analyze your business and accordingly streamline the requirements of your mobile app. We consult the best possible architecture for your business and accordingly create a layout for the plan.
Mobile App Design: The next step in our process is UI/UX design, under which our experts create the best experience for your users on their smartphones.
Development of Mobile App: This one is our main and core stage, where we carry out the development of apps. Under this stage, we complete the entire process of development on the best of the app development platforms and technologies.
Backend Development: We have the best professional app developers, who create highly functional backend sources and platforms for your apps. These backend systems will enable you to integrate your third-party applications and further add functionality to your administration features.
DataSlexIndia is willing to walk the extra mile so that you can get your app out in the market. We ensure that you will get the greatest application designed just how you imagined it to be. Fill the contact form and get a free consultation.
FREQUENTLY ASKED QUSTIONS