Businesses involve a lot of handling of data and seamless back-office services these days. However, not all businesses need such support throughout the year. Especially when the businesses are purely project-based, they find it unnecessary to keep the back-office services or data entry staff on board regularly. So, cost management is one of the most critical reasons businesses consider outsourcing data entry and back-office services. Other important reasons for active outsourcing of data entry or back-office management jobs are:
Control of infrastructural cost
The businesses need to have a proper office to house the data entry and back-office staff. There are various guidelines that the businesses need to follow to give a safe working environment for the workers. All these do add a lot to the cost control hassles. By outsourcing these routine jobs to professional services providers, the businesses can cut on infrastructural costs and divert the surplus funds to the business's growth plans.
Professionals have the complete infrastructure to deliver exceptional quality work.
Data entry and back-office services providers have found the gap in the corporate settings and done an in-depth need analysis. Based on their findings, they have roped in the experts who are amply qualified for these jobs. Sometimes, they assign these tasks to freelancers to get the routine jobs done the most accurately and fast. Thus, the businesses save themselves from the hassles of:
Hiring or recruiting the professionals
Managing their training needs
Remunerations of the employees
Providing them coverages of various kinds
Apart from cost control hassles, the businesses also evade the employee management hassles by outsourcing back-office and data entry services.
Software and intelligence cost saved
Almost every office work has become computerized. This prevalence of computers and software in the data-entry and back-office management work has raised the need for a dedicated IT cell with specific requirements. So, companies with features like file management systems, software for data entry, company records auditing, invoice management, etc., can leverage their plus points in offering the businesses the best support for routine jobs.
Compliance to industry regulations ensured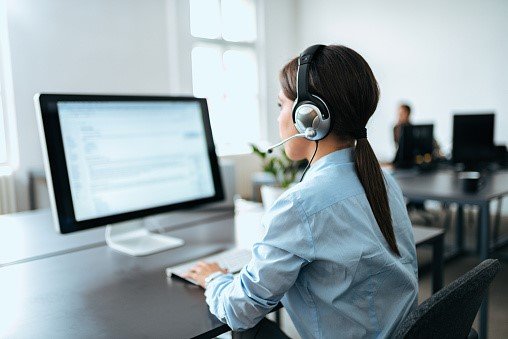 Industries lay down the regulations about office space requirements, employee pay, software updations, information security, auditing, etc. All these compliance requirements can be easily managed with the outsourcing model. The companies that offer compliance with auditing and information security guidelines can be the best bet for the businesses that need to project a dependable image to fetch prestigious projects.
Full support for handling humongous data
All businesses are operating through various touchpoints. The work of order fulfillment has increased manifold due to the prevalence of e-commerce. Every customer interaction yields data and handling that has become a specialized function in itself. That is why businesses use outsourced data entry services so that they can get the data handling part done correctly and in a result-oriented manner.
Investing a big amount on routine jobs that do not need skilled labor can hit the margins considerably. Thus, it is better to hire professional data entry and back-office services companies to enjoy all the benefits mentioned above as a business owner.