MySQL is a popular database used by most of the websites. The Relational Database Management System (RDBMS) uses Structured Query Language, and it facilitates the addition, retrieval, and manipulation of the database in a very efficient manner. Thus, it has become the prime database of online pioneers, Facebook, Twitter, YouTube, and Yahoo.
The following are key benefits of MySQL Development Services:
Data security 
MySQL is a secure DBMS platform. Most of the online sites which deal with sensitive data depend upon MySQL. The personal information of users will be safe with the usage of MySQL. Popular Content Management Systems (CMS) such as Joomla, Drupal, and WordPress implement MySQL for database management.
Excellent performance 
The database administration can be done in an excellent way as a robust storage engine framework facilitates the data configuration. E-commerce portals can depend upon the reliable MySQL database as the data can be accessed in real-time at lightning speeds. The sparkling memory caches and quick indexes are significant attractions of MySQL.
Scalability 
The database can be customized as per your business needs in a very efficient manner. Various kinds of applications can be managed in the best possible way as the database can be adapted to your needs without any complications.
24/7 uptime 
MySQL has master/slave replication, and it implements cluster servers. Hence, the servers are available on a 24/7 basis. MySQL is considered as the best database server to fulfill the needs of diverse application users.
Affordable solution 
If you are looking for an affordable RDBMS for your web applications, MySQL is the right choice. You can consider this database for new projects without a second thought. It is easy to migrate to other platforms also. If there are any issues with the database, you can use the robust troubleshooting techniques to fix them at the earliest.
Workflow management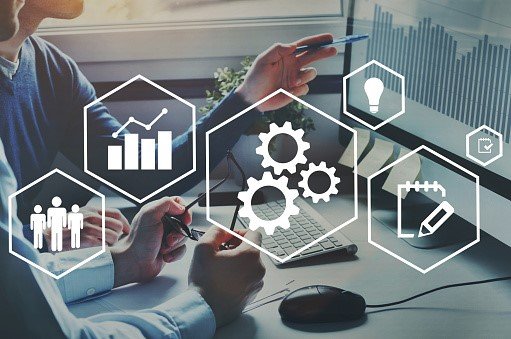 You can exercise absolute control on the workflow management by deploying MySQL as your DBMS. The platform-independent database facilitates you using various operating systems, including Windows, iOS, and Unix/Linux. The database has self-management features through which it can be deployed on any OS very quickly.
Transactional support 
The transactional support offered by the MySQL engine is consistent. It consistently delivers the results, helping you deploy various kinds of web and mobile applications. Users can take advantage of the excellent data integrity offered by the database engine. It facilitates the multi-version transactional support.
Wide range of applications 
MySQL is being used for many applications, including e-commerce, data warehousing, and logging applications. Famous companies such as Uber, Airbnb, Pinterest, Netflix, Amazon, Twitter, and Shopify use MySQL in their tech stacks. With full-text indexing, searching, SSL support, and accessibility to setup features, MySQL is being adapted by many business websites.
Conclusion 
MySQL facilitates trustworthy online transactions with utmost database integrity. The sensitive information of users and clients can be processed efficiently by using the MySQL database engine for web applications. If you are for a robust and cost-effective database for your online venture, you can consider MySQL safely.